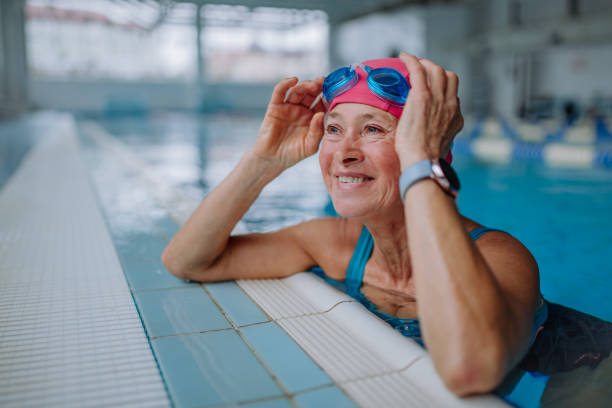 Why are activities important for seniors?
Physical and social activities for seniors greatly influence overall well-being. You'll find that you will enjoy life more with a healthy lifestyle. Read on to discover how staying active can benefit you for years to come.
What are the 5 important aspects of an active senior lifestyle?
Physical Health
Physical health is important in keeping an active senior lifestyle. Physical activity can help with your independence and lower any pain you may be feeling. Just remember, let your doctor know about any concerns such as shortness of breath or chest pain. They can also help recommend exercises that are good for you.
Mental Health
Socialisation and physical health can impact your mental health. Socialising with other active seniors can keep you motivated and improve your mood. Your mental health is also linked to your sense of purpose. Being part of a group, such as in a senior over 55s community, and having something to work towards can help you stay on track to a fulfilling life.
Cognitive Stimulation
Sometimes retirement can mean that we don't have to think too hard because this is the time to relax. And of course it is! But cognitive stimulation is still important. Something as simple as enjoying conversations with your friends can boost your memory skills and increase cognitive function.
Socialisation
Keeping socially engaged avoids feelings of loneliness and lets you build connections and relationships. No one wants to feel isolated, no matter what age you are, and increasing your social interaction will allow you to enjoy life more. Being part of a community like Ingenia's active senior living communities enables you to make and maintain connections with people at a similar stage of life. Surround yourself with like-minded friends!
Quality of Life
Quality of life means enjoying and participating in life. Everyone wants to feel like they are a part of something. Keeping up your mobility will help you do that. You can lower your risk of heart disease and stroke and boost your immune system by keeping your body strong.
What can seniors do to stay active?
There are all kinds of activities for seniors to keep active. It is recommended to maintain three kinds of exercises:
Cardio: Increase your heart rate. Start with walking, then increase your speed. You can work around the garden, go dancing, or join water aerobics.
Muscle Strengthening: Lift some hand weights and remember to breathe as you go. No hand weights? Use books or canned food instead!
Balance Exercises: Try standing on one foot, and use support like a chair if you need it. You can also try out yoga.
Ingenia Federation has plenty of services and amenities for senior activities. We care about a healthy and active lifestyle while also keeping you connected and cared for.
Can seniors enjoy their retirement while staying active?
Staying active in retirement can only help you enjoy it more! By keeping yourself mobile, you'll have more energy to continue socialising and engaging in your favourite activities and hobbies.
As you can see, the important aspects of health are all influenced by each other. It can be much easier to enjoy life if you do it with other people.
Be a part of an active senior retirement community at an Ingenia Federation community. We have villages at Glenroy, Werribee and Sunshine.
Book a tour with us today.