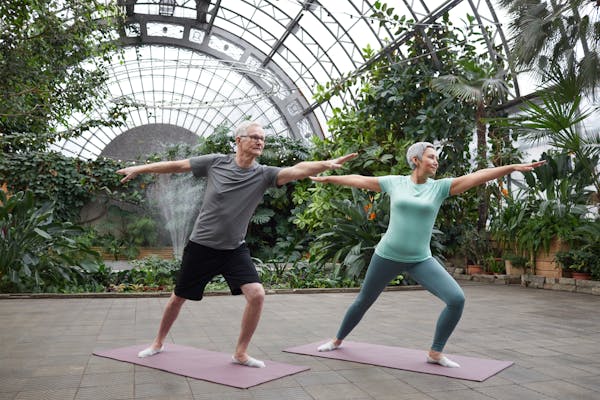 Searching for activities to do in retirement? Staying active and engaged can help you avoid boredom and stay physically and mentally fit.
Fortunately, the best over 55s communities make it easy to keep busy. These communities often offer fun activities and programs designed to help you choose an active retirement.
Are you looking for a way to retire and thrive? Try these 5 activities for retirees!
What do retired people do with their time?
For many retirees, adjusting to life after work can be difficult. Some retired people face boredom or even a sense of purposelessness without a job to keep them busy.
Most retirees have plenty to do with their time. This is because there are many activities for retired people to promote mental and physical wellness.
Why is it important to have an active and healthy social life in retirement?
Maintaining an active and healthy social life in retirement is essential. This helps you stay connected with other people and the world around you.
Staying active and engaged as a retiree can have a positive impact on your mental health, as well as ensuring that you stay physically fit for longer.
What are the most popular retirement activities?
Looking for something to keep you busy now that you've retired from the workforce? Try these ideas!
Reading
Reading is a popular pastime for many retirees. Reading a good book allows you to use your imagination and practise your cognitive skills. By reading regularly, you can help to preserve mental agility while enjoying the power of storytelling.
Gardening
Gardening is a great option for active retirement. By maintaining a garden, you can stay physically active while using your creative skills. Many retirees feel a strong sense of pride in a well-designed garden space.
Walking, Jogging, Cycling
Walking, jogging, and cycling are great retirement activities! Maintaining these skills can help you look after your health by sticking to a regular exercise routine. This can help you improve your fitness and well-being.
Swimming
Swimming is a great choice if you want to stay active during retirement but prefer a lower-impact activity. Swimming allows you to reduce pressure on joints while maintaining movement and agility.
Board Games and Puzzles
Like reading, board games and puzzles can be great for cognitive skills. By participating in these retirement activities, you can practise logic and reasoning, looking after mental wellness and keeping your brain active.
Considering an active over 55s community like Ingenia Federation
If you'd like help to maintain an active lifestyle in retirement, active over 55s communities can help.
At Ingenia Federation, we offer positive communities that promote active retirement living. We have communities based in Werribee, Albion & Sunshine, Glenroy, and more.
Contact us to learn more about your retirement living options.