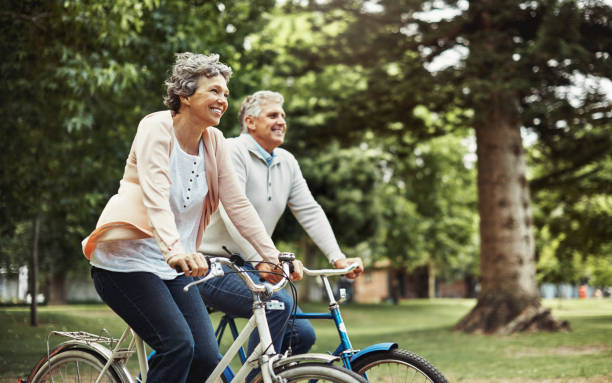 If you are semi-retired or looking to downsize but don't want to let your senior years stop you from living, perhaps an active senior over 55s community is exactly what you are looking for. 
What is an active senior over 55s community?
What was once a retirement village giving you nothing more than a bed and a secure place to live, is now an active, social and vibrant community where resort style living and top-class facilities are literally on your doorstep. As they say, life is no dress rehearsal so don't let your age determine your limits.
The benefits of living in an active senior over 55s community
There are many benefits to be enjoyed. Did you know that an active senior over 55s community offers:
1.    Independent living: Ingenia Federation offers lifestyle gated communities throughout Victoria; Sunshine, Glenroy and Werribee. The variety of over 55s communities homes for sale guarantees there is a house perfect for you. Gorgeous properties surrounded by beautiful gardens and 24-hour security means you can live independently or utilise the amazing facilities on offer.
2. Social gatherings: With interest groups and social facilities on offer, you can find yourself enjoying new hobbies, making friends and even lounging in the bar. One day you might find yourself enjoying tai chi at sunrise or on a community bus heading out on a new adventure for the day. There is never a shortage of opportunities.
3. Support: It is comforting to know that if and when medical support is needed, help is never far away. Should you require assistance with shopping or cleaning or simply assistance with your evolving needs, your community is there for you, day and night. Not to mention the support your new neighbours are bound to offer you when you least expect it.
How to choose the right community for you
Making the change to a over 55s community is a big commitment but one that many wouldn't miss for the world. Why not visit an Ingenia Federation community nearest to you, browse the surroundings, chat to the locals and let your instincts guide you in the next phase of your life. 
Ingenia's Active Senior Communities in Glenroy, Sunshine and Werribee might just be the answer you are looking for, giving you the flexibility to live independently and also socialise when it suits you best. 
You have to see it to believe it.