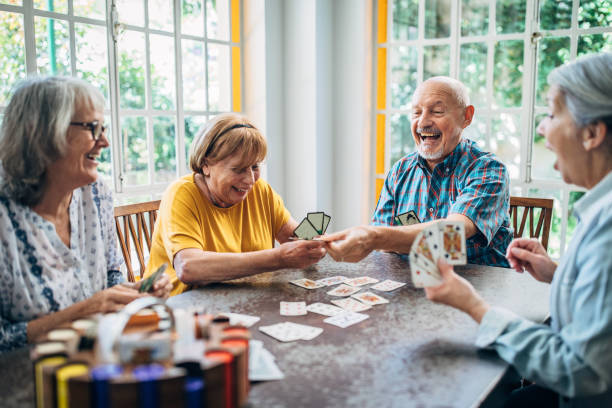 Making the move to a lifestyle retirement village can require plenty of consideration. If you are looking forward to the next phase in your life and retirement is on the cards, downsizing to a lifestyle village can bring so much more to your life. After all, they are not just for the old and frail anymore. There is a whole new world to enjoy and plenty of over 50's activities to partake in.
Are lifestyle villages a good idea?
Over 50's lifestyle retirement villages are most certainly a personal choice. They bring with them not only the companionship many seek and the medical support when needed but also a breadth of facilities, amenities and opportunities that may have never been available to you before.
5 Things You Need to Consider Before Moving into a Lifestyle Village
​​To assist with the planning process and to allow you to feel confident about the decision-making process, we have gathered a list of five key things to consider before making the move to Ingenia Federation, an over 50's lifestyle retirement village in Victoria.
The type of people who live there
Every lifestyle village caters for a different need and mix of people. Don't be afraid to ask who lives there. Enquire about the mix of men and women – are they couples and are they active? Are there opportunities for you to participate when you want and at other times come and go as you please? Remember your life still needs to be lived in a way that best suits you – and being amongst like-minded people is going to help you become a better you.
The monthly fees
The financial obligations are always going to be a key factor to any decision you make. Ensure you gather all there is to know about ongoing fees, additional expenses that may be required to pay for the upkeep of the property, and also exit fees. After all, buying a home in a lifestyle village is a significant commitment.
The rules and regulations
There will always be rules and regulations to be kept especially when there are people from all walks of life in a community space. Make sure you are comfortable with everything in relation to visitors, meals, and your unique needs and wants.
The facilities and amenities
Life is certainly for living and if you are one for participating in events and activities, make sure you equip yourself with a complete list of the facilities and amenities on offer. You can lose yourself in the Ingenia Federation Lifestyle Village's library, potter in the vegetable garden, have a drink with new friends at the bar, or even invite family for a BBQ. Options are almost endless.
The location
When moving into an Ingenia Federation Lifestyle Village, you are going to want to be in close proximity to special friends and family. With three communities located all within 30 minutes' drive of the Melbourne CBD, there is sure to be a location you love. Albion, Glenroy, or Werribee.
​​There is so much to learn yet so much to be excited about when considering a move to a lifestyle village. Is a relaxed lifestyle community living opportunity on your horizon?